Friday 6th May
Tom Shepherd
Watercolours
https://www.tomshepherdart.com/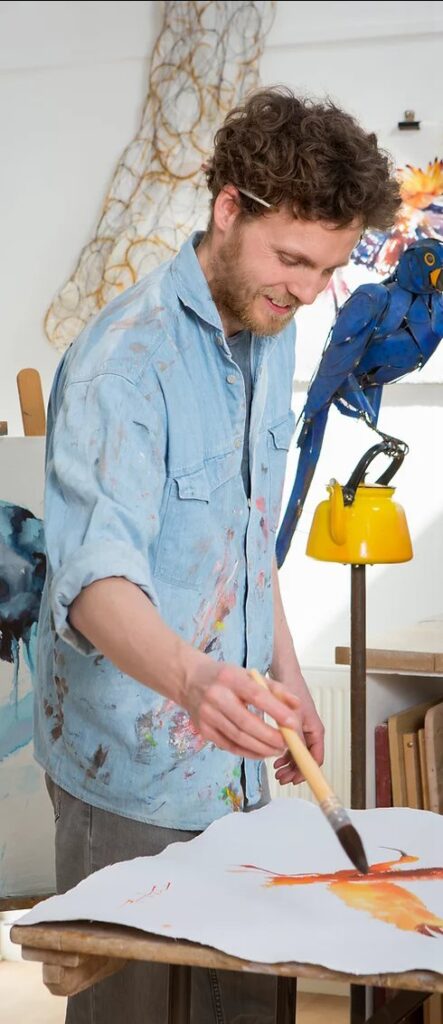 This Friday we have another exclusive interactive demonstration for our members by Tom Shepherd. Tom started off his art career creating custom artwork on guitars using graffiti pens. Making a move towards a brush and more traditional mediums opened up a whole new world to Tom, and he hasn't looked back since. He loves to paint in acrylics and oils, and more recently has started exploring watercolour. Whilst Tom loves painting a wide variety of subjects, especially if the light is doing something interesting, he is always drawn back to the place where his first two passions met; painting wildlife, in particular birds.
Members joined the demonstration in the leisure of their own home in what could be our last exclusive Zoom demonstration before we venture back to a live venue next month and have the opportunity to meet up in person again (more on that soon).
Tom painted a harbour boat scene and lion in which he demonstrated his fluid approach to his watercolours.