2020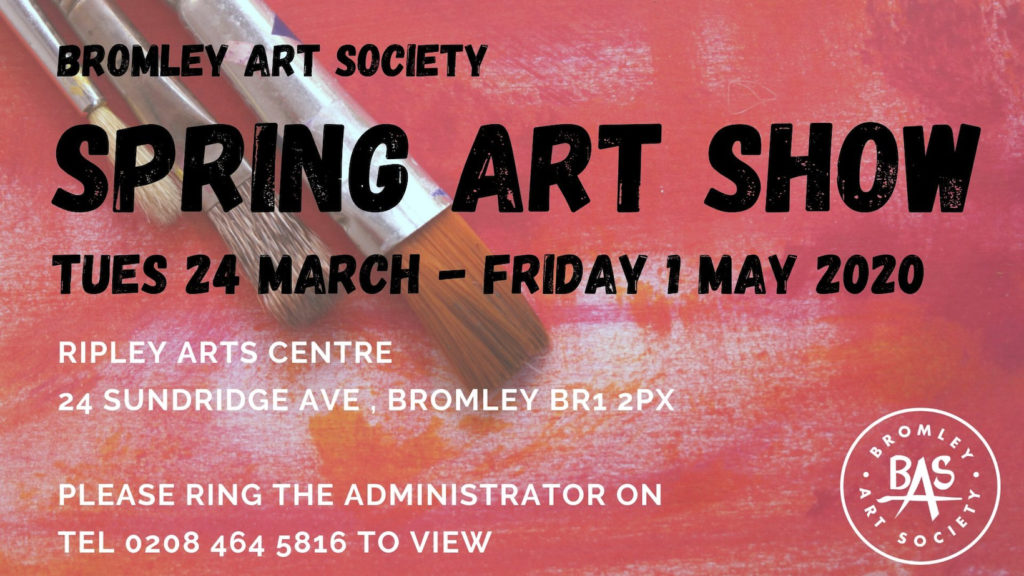 For our first exhibition of the year we will be returning to Ripley Art Centre. If you wish to visit the exhibition then please phone the Administrator on 0208 464 5816 to ensure the room is not in use at the time you wish to visit. All are welcome to the Private View evening on Monday 30 March 2020

We hope that as many members as possible will take part in the exhibition Any one wishing to take part should email basexhibitions@gmail.com and we will send out more details. Closing date for entries is 6th March 2020.
Other forthcoming exhibitions
Save the Date
Members may be interested in taking part in the Beckenham Place Park Flower Show exhibition. This exhibition is open to non-members as well and is themed to align with the main Flower Show event. This will take place on Sunday 19 July 2020. To register an interest contact bppflowershowart@gmail.com
Further exhibitions are being planned so please check back.