The Glades, Bromley 11 July – 20 August
It was great to return to the Glades. The pop up ran for 6 weeks, 6 days a week and attracted many positive responses. There were 3 mini exhibitions and over 50 Artists took part.
Videos of the hang coming soon…
The Warren Sunday 2 July
This was our first exhibition of the 2023 – we are planning to return in December as part of the Market. We held a pop up exhibtion and spent time talking to visitors to the Market about what Bromley Art Society event – our demos and group Art sessions were of great interest. A video of the main exhibition can be found here https://www.instagram.com/reel/CuMMm4gok9J/?utm_source=ig_web_copy_link&igshid=MzRlODBiNWFlZA==
Images from the weekend: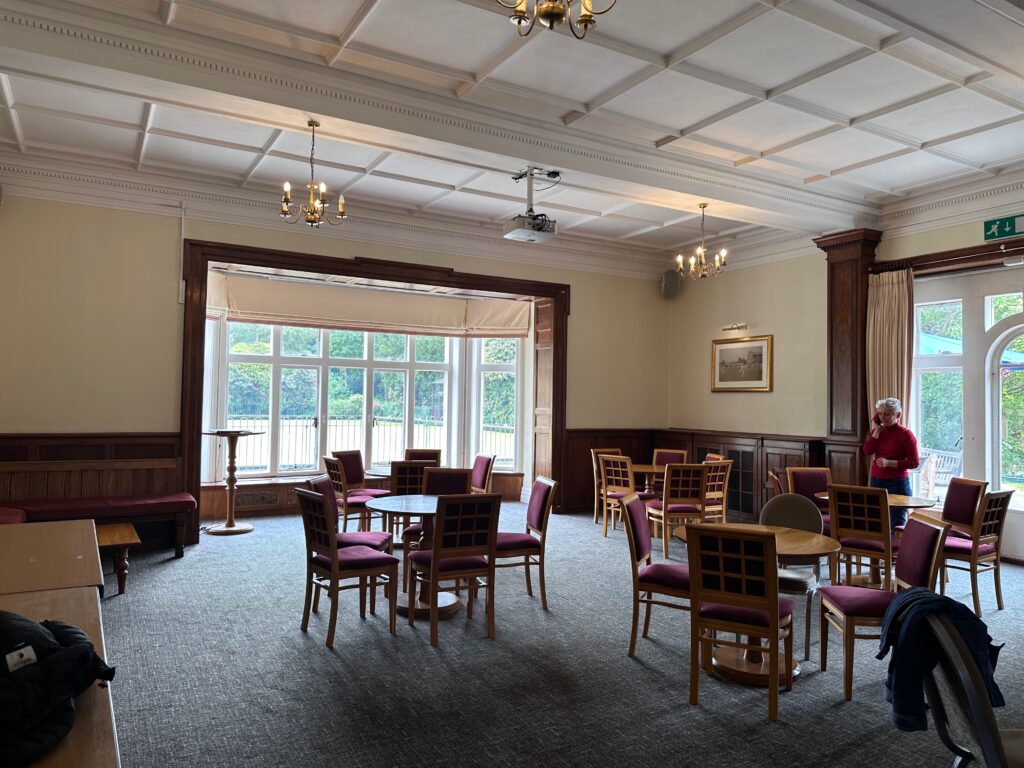 St Mary's College Road
We will shortly be back at St Mary's as part of their Marvelous May events. As a reminder here are some images from our last visit.
2021 The Corbett Christmas Market
The society took part in a combined Christmas Fair with The Corbett Community Library and St Andrew the Apostle Church. It was a low key affair though the weather was definitely against us but it was our first physical exhibition following lockdown and we hope many more opportunities will come along in 2021. Thanks to everyone who took part and to St Andrew's for hosting us.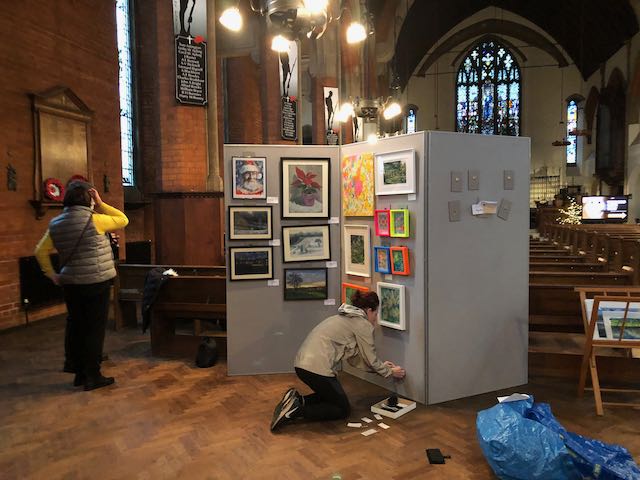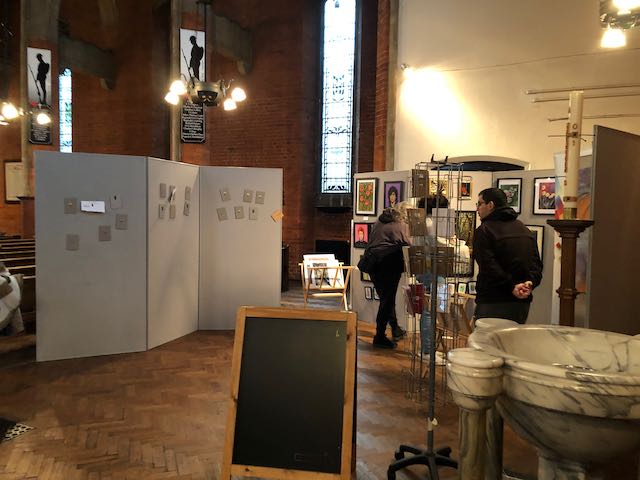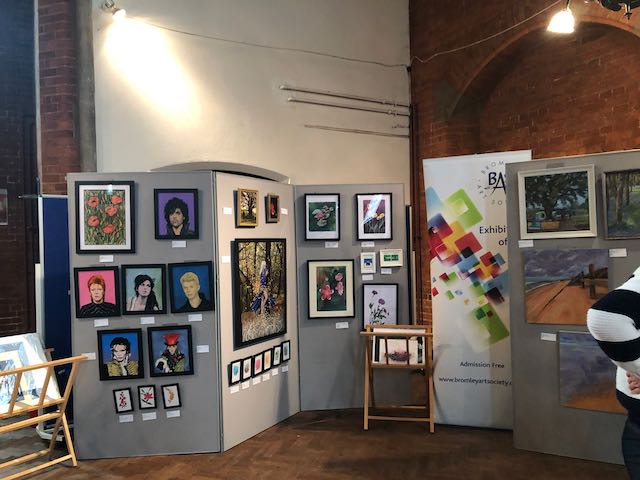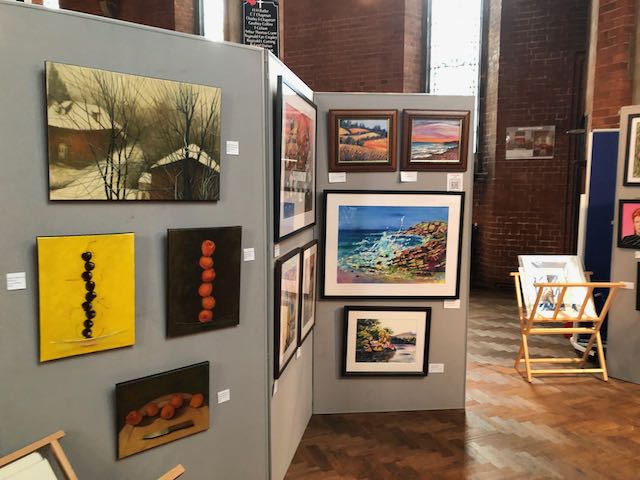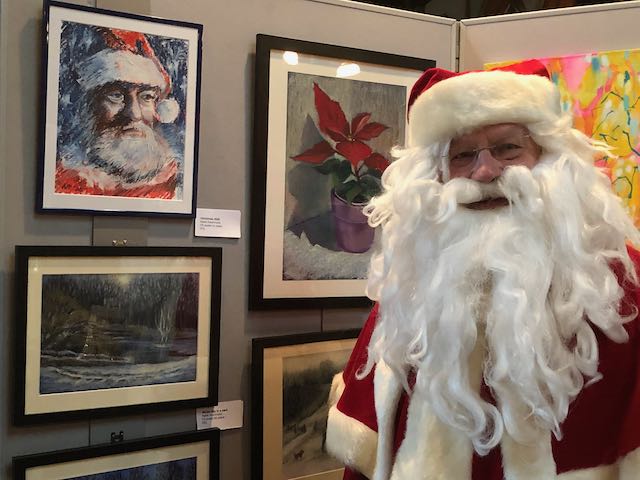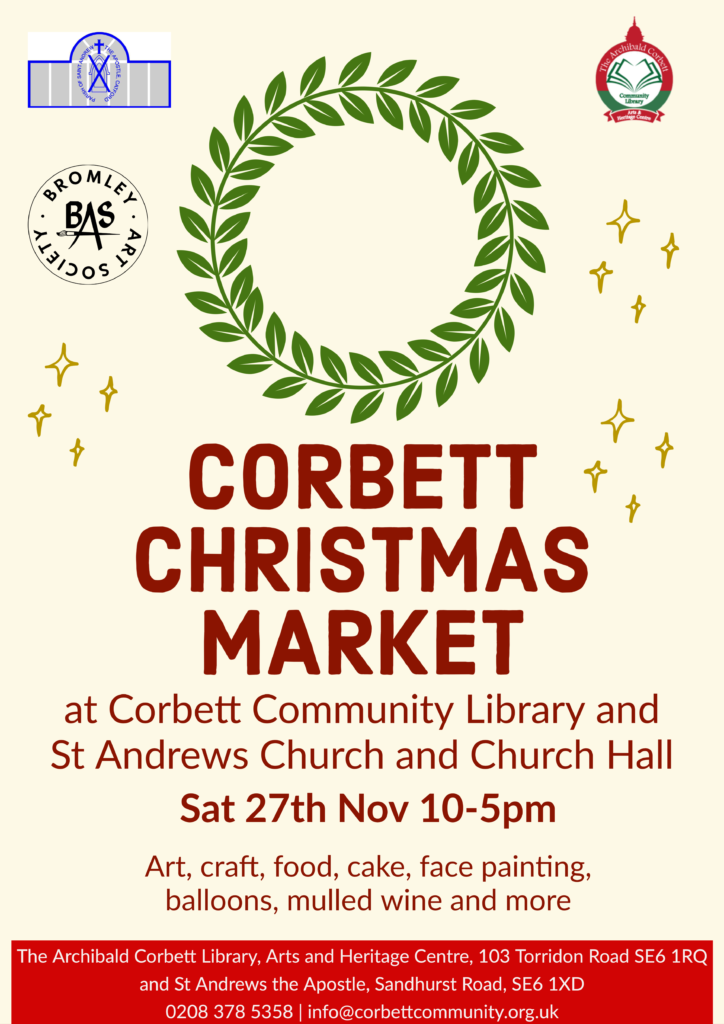 2021 Ring Out the Old Ring in the New.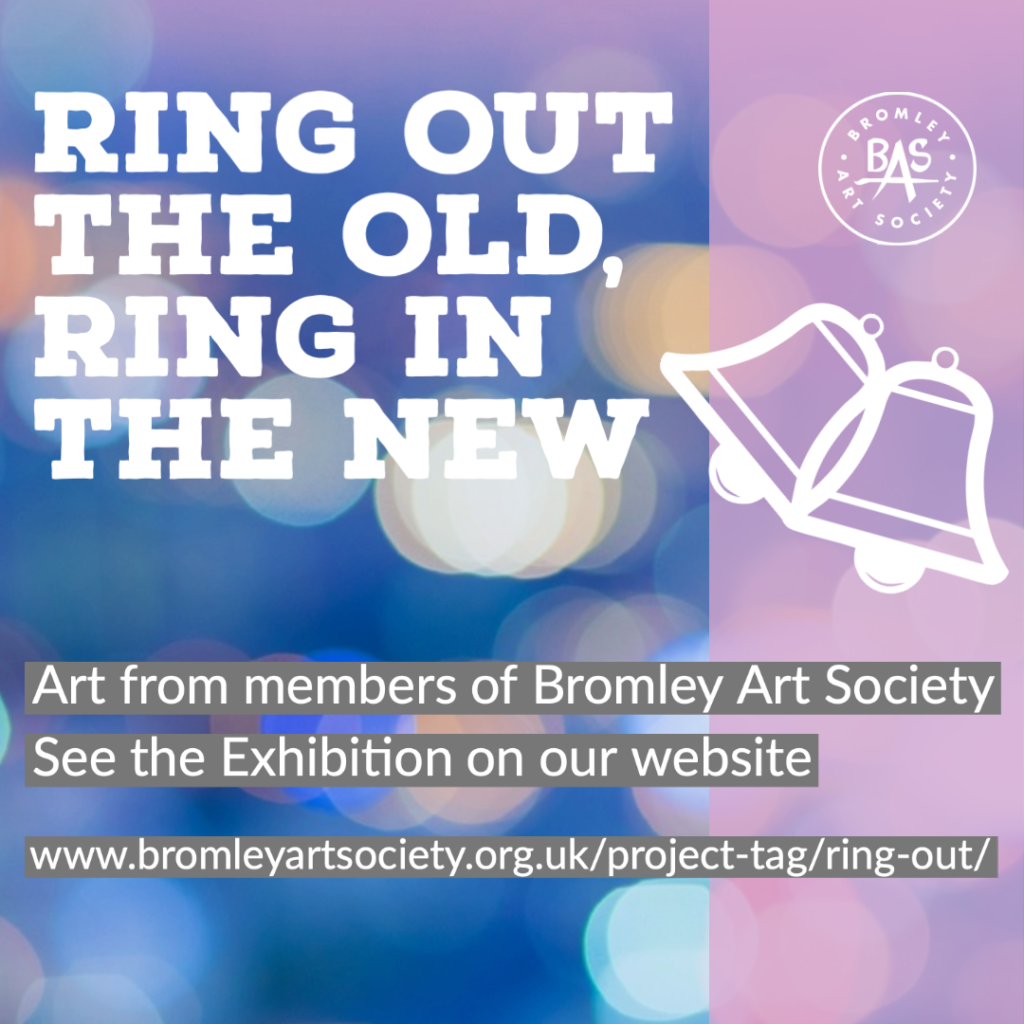 We had a whole host of imaginative interpretations on the theme – the online exhibition can be seen on this website under exhibitors or using the link above.
ST Andrews Burnt Ash Lane December 2019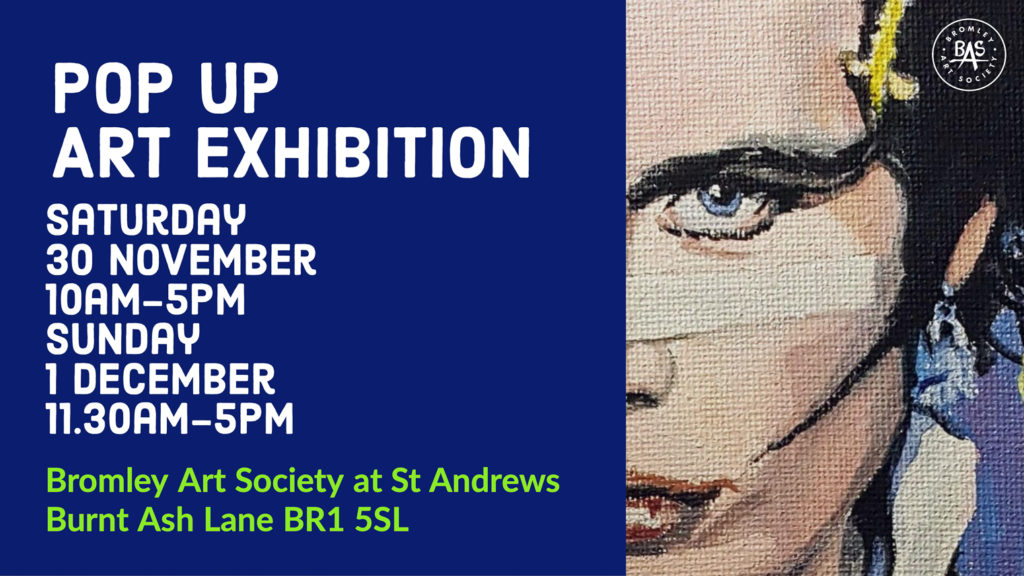 Our final exhibition for 2019 was held at St Andrews. For a video of the exhibition head over to the Bromley Art Society Facebook Group https://www.facebook.com/groups/265692287291087/
St Andrews Burnt Ash Lane December 2018

The Glades Exhibition 2018
Bromley Art Society undertook its first ever 6 week Glades Art Exhibition thanks to the generosity of The Glades in making a space available to us. The exhibition was visited by a large number of visitors to the shopping centre and feedback, and sales were highly positive.
---
During the exhibition we held 3 mini Art Exhibitions – each with its own private view and many Artists demonstrated their method. Our final Private view was attended by the Deputy Mayor of Bromley and local councillors.

---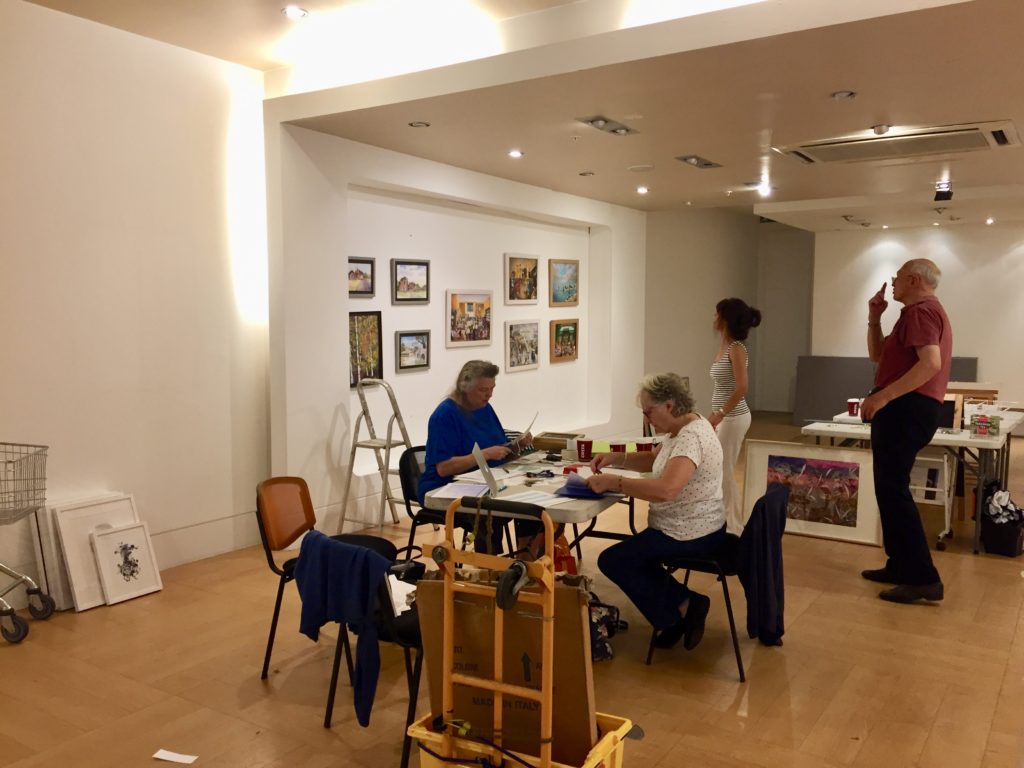 ---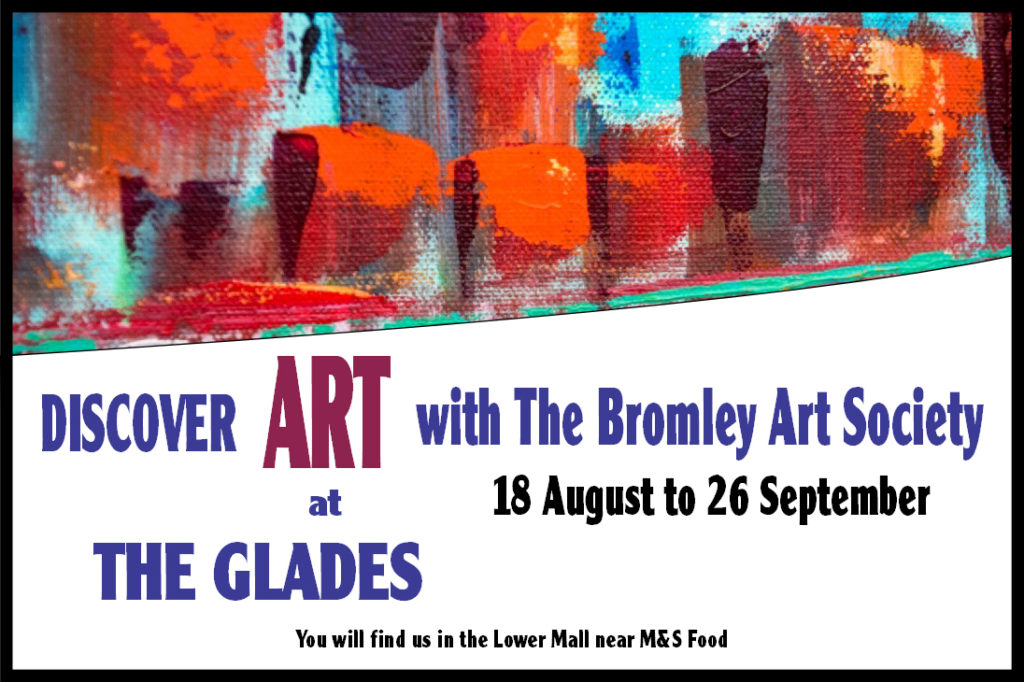 10 November 2018
Zsuzsanna is hosting a one day exhibition in The Glades next Saturday,
10th November. Come and visit it!
Beckenham Place Park Floral Art Exhibition 23 June 2018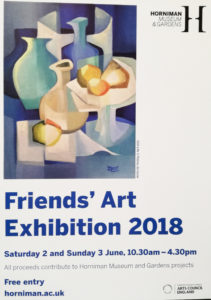 Ripley Art Exhibition 28 March 2018 – Friday 4 May 2018