Bromley Art Society cannot accept responsibility for the items and services or the contents of links here on our website. Members should exercise sensible care.
Tutorials & Classes
Paint along with Melanie Cambridge
Monthly Zoom Paint Along / Demos:
One thing I am offering to keep spirits up is a series of monthly Paint / Along Demo sessions via Zoom. A 2-hour demo which you can either simply watch and interact with via zoom, or choose to paint along, followed by access to a video of the event, valid for 14 days, so participants can re-watch at their own pace. I also provide notes and a list of materials in advance of each event. All for the bargain price of £10.00.
Here's some recent past examples:
Saturday 20th March
"In the Orchard"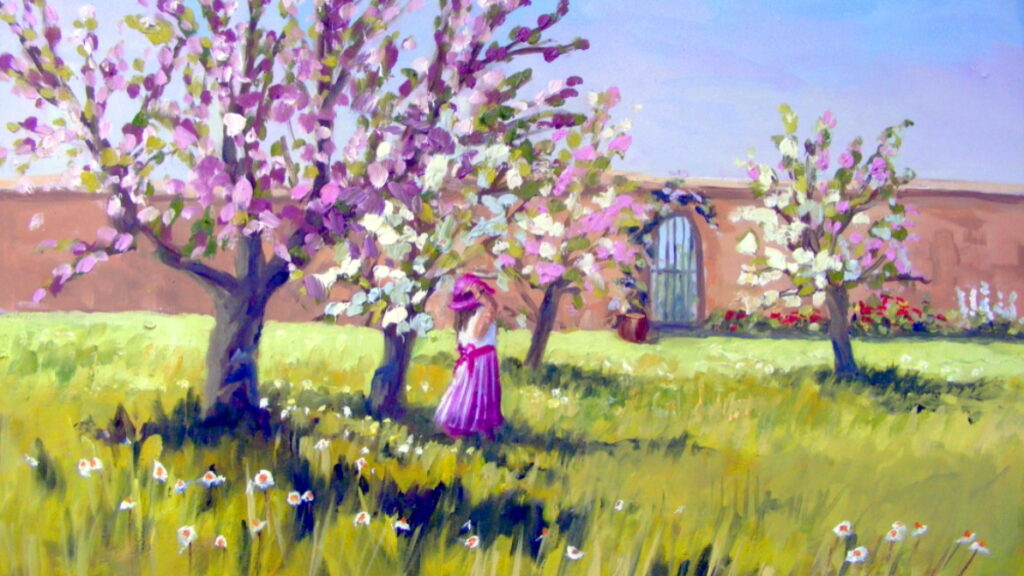 Saturday 17th April
"Big Surf Adventure"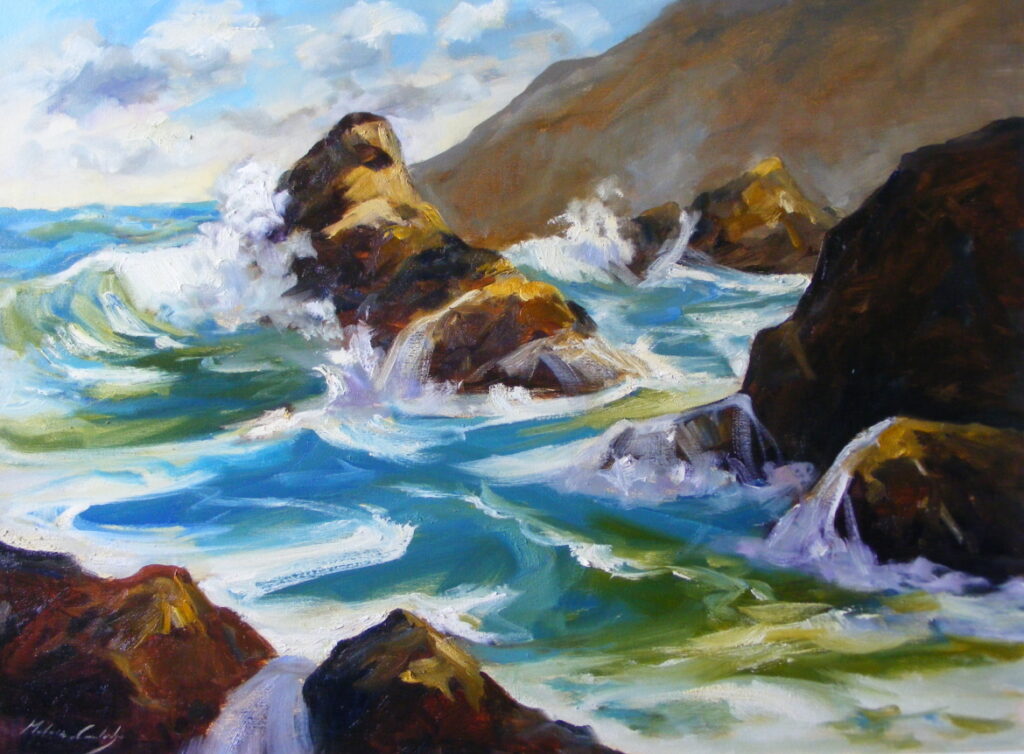 Bookings or this and my other on-line tuition can be found on my website:
https://melaniecambridge-fine-art.co.uk/
Expressive Painting Art Classes with Zsuzsanna Pataki
Learn to paint and use colours expressively with palette knife and brush! Develop your own style and gain confidence building up your paintings with a step-by-step system designed to take you from a blank canvas to a finished work. Find out more at https://art@zsuzsannapataki.com
L