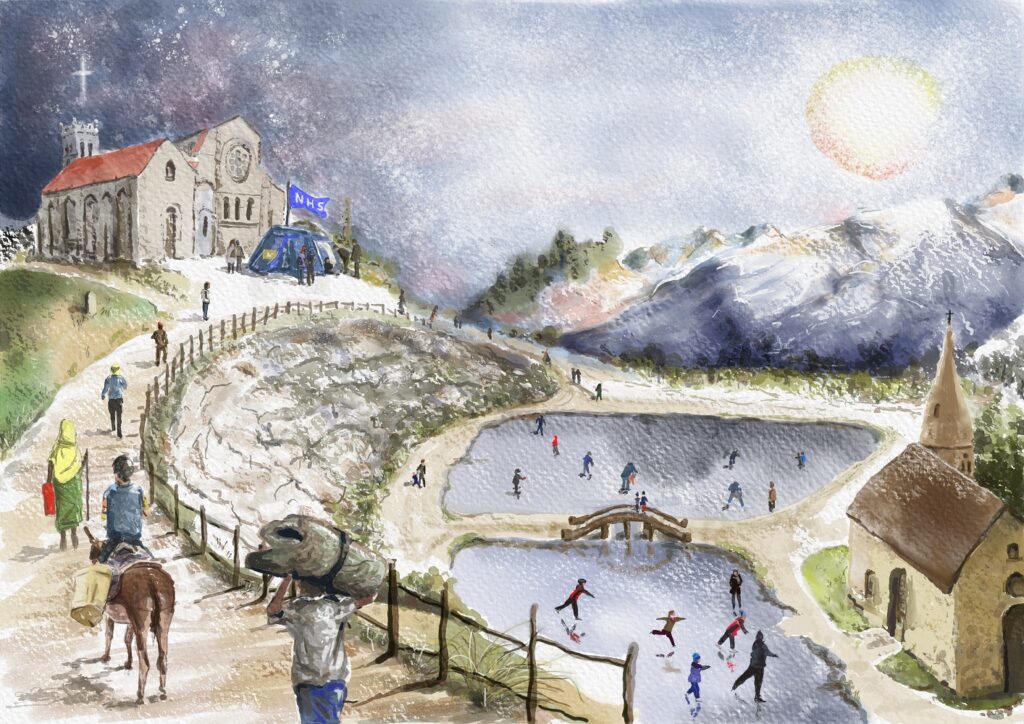 "A new year's hope".
Alfred Tennyson's is said to be inspired to write the poem "Ring out Wild Bells" that contains the line "Ring out the old, ring in the new" in the opening line of the second stanza whilst he was staying near High Beach in Epping forest. He heard the bells in the distance from Waltham Abbey Church ringing out the old year and ringing in the new.
The painting is an imaginary scene which depicts people approaching the abbey whilst the last of the night sky is dying on the left but the bright sun contrasted on the right. They are heading to receive their vaccine (a new hope) from the NHS (as in the last stanza – valiant, free, big hearted and kind) tent pitched outside the abbey. They then proceed to their freedom they have been given and celebrate by dancing on the ice on the ponds in Epping forest . The church at the bottom of the valley is High Beach Church near where Alfred Tennyson was staying.
Details